This year in our recorder unit, we did Recorder Karate. Students moved through different levels of songs, receiving a "belt" for every song they mastered. Now, recorders have been sent home. Students can continue to practice songs at home and can bring them to school to play for Mrs. Kostiuk during Choice time to try and earn more belts. Here is the sheet music for the songs:
White Belt – Hot Cross Buns (BAG)
Yellow Belt – Au Clair de la lune (BAG)
Blue Belt – Mary Had A Little Lamb (BAG)
Green Belt – Starlight (GE)
Purple Belt – Lucy Locket (AGE)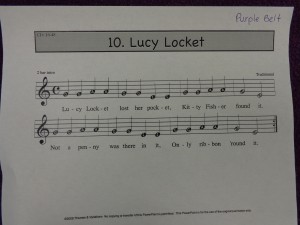 Pink Belt – Little Tommy Tiddlemouse (AGE)
Orange Belt – Skin and Bones (AGE)
Red Belt – My Paddle (BAGED)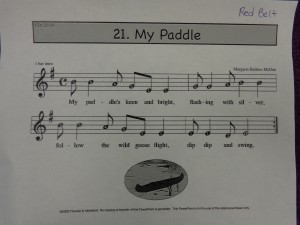 Brown Belt – Hush Little Baby (CBAG)
Black Belt – Ode to Joy (DCBAG)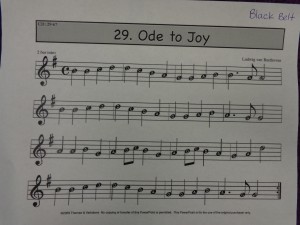 You will also be able to find a PDF copy of all of the songs in our Learning Links tab under Music.