We made our buddy book bags earlier this month by recycling old t-shirts! A big thank you to all of the volunteers that helped us sew!
Buddy Reading started this week. Our grade 3's are buddied up with the grade 1's in our school.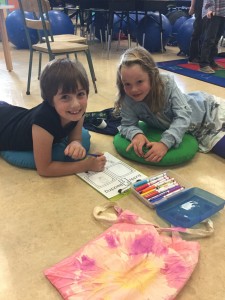 Who is your buddy?
Where do you read with your buddy?