on our trip to learn about winter and Christmas traditions around the world!
We have been busy preparing by applying for passports,
looking at maps,
making sure our suitcases are ready,
thinking about our traditions in Canada,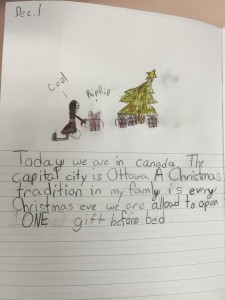 and writing letters to Santa.
This slideshow requires JavaScript.
Where do you think our first stop will be?